Corporate Governance at Huhtamaki
Huhtamäki Oyj (Huhtamaki or the Company) complies with the Finnish Corporate Governance Code (Code) adopted by the Securities Market Association. The Code is available in its entirety on the internet at www.cgfinland.fi. Since 2016, the Company has complied with the Code effective from January 1, 2016. Huhtamäki Oyj is a support member of the Securities Market Association.
Huhtamaki's corporate governance comprises the General Meeting of Shareholders, the Board of Directors (Board) and the committees founded by it, the Chief Executive Officer (CEO) and the Global Executive Team (GET), laws and regulations applicable in countries where the Group operates as well as the Group's internal policies, guidelines and practices.
The Company has on February 13, 2018 issued a separate Corporate Governance Statement and a separate Remuneration Statement.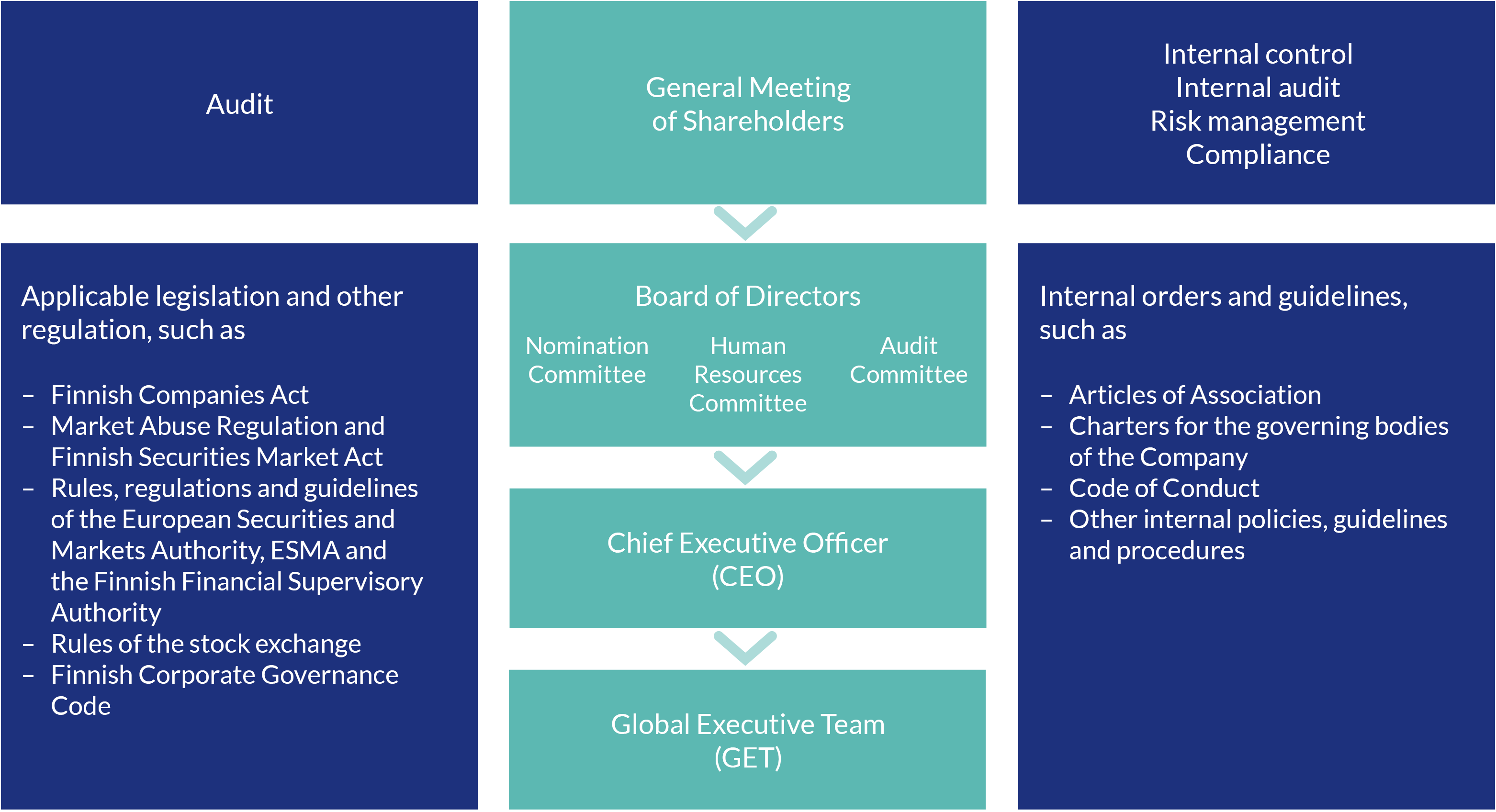 Updated information on the remuneration of the Group is available in section Remuneration.